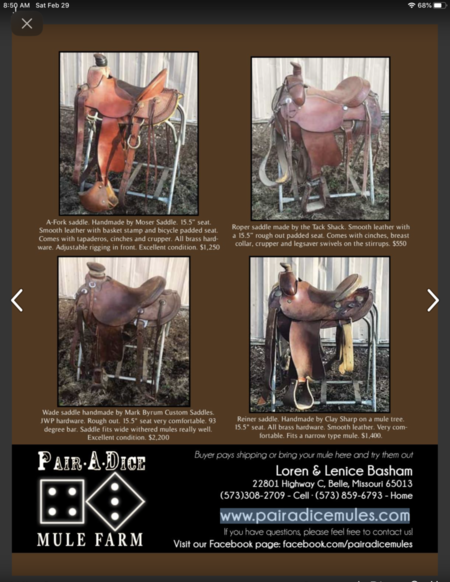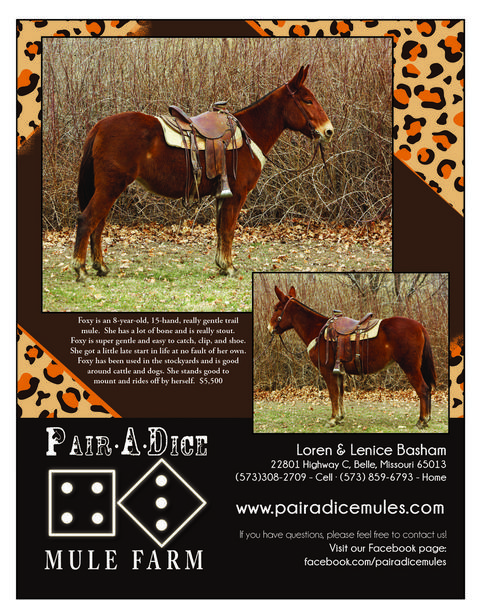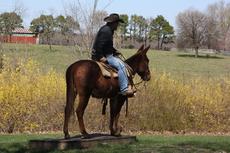 Training: Training is provided at a minimum of 90 days. The current rate is $25 per day or $750.00 for 30 days of riding. We charge only for the days that your mule is being trained. It will take approximately 5-6 weeks to get 30 days of riding. You are responsible for all vet and shoeing bills while your mule is in training. We are not responsible for death or injury to your mule.



Sales. We have several mules available for sale at all times. If you do not see what you are looking for please give us a call. We may have what you are looking for.

​

Group Clinics. Contact us about setting up a group clinic at your facility.
​
Personal Clinics. Loren can provide a one-on-one clinic at our facility. Contact us about pricing.

​
​
​
​
​